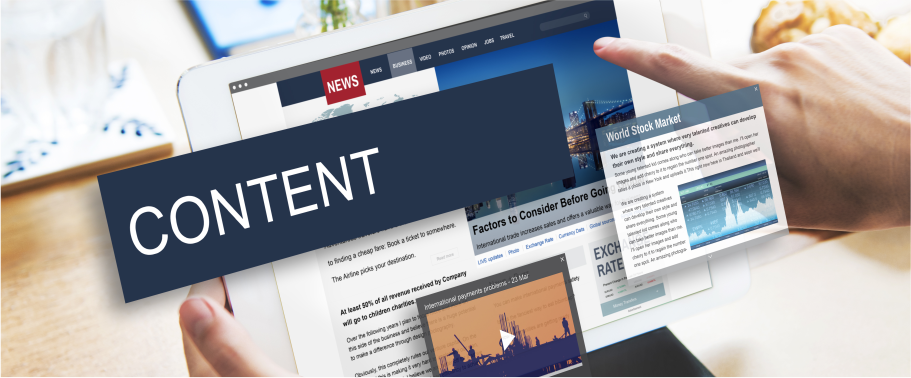 How Content Marketing Helped This Medical Device Company Build Awareness & Leads
Posted by Rajesh Menon at 2020-05-02
Background
Medical marketing is one of the toughest category in which to do digital marketing. Especially given the highly restrictive advertising policies of major platforms like Google and Facebook. Google for instance does not allow display advertising to take place for many pharmaceutical products and drugs. Likewise, Facebook has very strict policies with respect to the manner in which such products or human visuals are shown on advertising.
Client
The client is one of the largest medical device company's in the world and a market leader in its category in India. The company primarily sells a surgical medical device to hospitals that is a critical last stage component in the disease life cycle treatment process.
While the disease itself had no cure, the surgical implant allowed patients the wherewithal to lead a better life until such time as the disease entered its final stage.
A year and half ago, the client approached Trigital with a single line brief
"We currently have an 80-85% market share in our category and would like to see how digital marketing can help us grow our business"
The Problem Situation
How do you grow the business of a company that already has an 80-85% market share?
Digital Research Insights
Our digital research team went to work, researching the category. Taking data from Google and others we got some leading insights.
Less than 10% of the market potential were aware that such a surgical procedure was available despite the fact that over 100,000 monthly searches were taking place by patients and their care-givers about the disease.
The 2nd big insight that Trigital learnt from its research was that despite the huge informational search volume that was there in India, there was absolutely no comprehensive Indian site that addressed these informational needs of such patients or their family members
Strategic Approach
Armed with these two insights, Trigital drew up a comprehensive go-to-market digital plan that aimed The core of our GTM plan involved creating a brand neutral website that would serve to address the informational needs of current and future potential patients. It is a well-known fact, that consumers tended to trust manufacturer's statement lesser as compared to sites that were neutral.
Figure 1 Plan Components
Keeping this in mind, a comprehensive brand neutral website was built to serve the informational needs with several thousand words of textual, visual and video content. Trigital content development team working in close coordination with the client's internal team co-created this content based on actual search queries.
The 2nd big component of our strategic approach was to ensure that our content came up on relevant search queries on page 1 on Google through Search Engine Optimization. Our SEO team worked to build the right technical and off-page processes
While SEO was a slow burner and a long-term strategy, in order to address the immediate needs, we chose to go with Google AdWords to drive highly relevant search traffic to the new brand neutral website.
This was coupled with a highly targeted re-marketing campaign on Facebook based on the visitor behaviour on the site. For example, if a visitor visited a page that talked about treatment related information Vs a page that dealt with Care Giving tips, the visitor would be served with different communication messaging during re-marketing. This ensured the highest click through rate that we have ever seen!
Another key component of our strategy was converting the huge traffic that was coming to the website into leads. To do this, several lead capture devices were in-built into the website, lead forms, free guides, webinars, quizzes and consultative support were extended to visitors
The last component of our strategy was integrating a robust CRM that began the dialogue with the potential lead and hand held them for the sales team during the sales process. Given the insight that all patients with this disease would ultimately reach the stage where the surgical procedure would be useful for them, the CRM was built in-house to handle this data flow with communication messaging carefully crafted.
Results
Over 4000 leads were generated during the 1st pilot year
Within 6 months, the brand neutral website was ranked on page 1 on all core keywords resulting in an rapid increase in organic search traffic.
Figure 2Google Search Console Data
Post A Comment